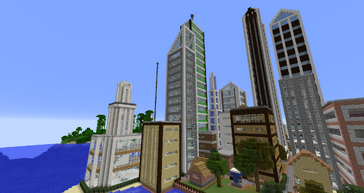 The Pointe Tower is a 14-Story high-rise skyscraper in Downtown Vetriver. It is currently the 4th tallest building in Vetriver. At the time of its completion it was the tallest building in Vetriver. The Pointe Tower was the first multi-suite office tower in Vetriver.
Before the construction of The Pointe Tower the only high-rise buildings in Vetriver were single company towers or single purpose towers.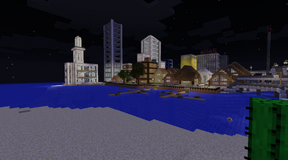 Don Garris was visiting the City of Centura and really liked the idea of the Centura Tower there, and wanted to do something similar in Vetriver, and the idea was brought to The VazDrae Corporation, who made the idea come real, and construction started on the tower shortly after.
The Pointe Tower is named after "The Pointe", the area in which is sits. A small peninsula land jetting out into the ocean in Downtown. Also on the Pointe is the Senja Capitol Building.
When it opened they found several tenants from the VazDrae Corp theme-self to Sector Express and so fourth. However, over time with more development in the city a large amount of the tenants left.
Recent works have been done to the building to attract more businesses to move in, and some have recently.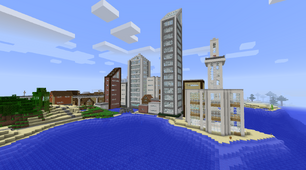 STE 400 - Vetriver Libraries - Downtown Branch
STE 500 - Avas Corporation
STE 600 - Senja Communications Department
STE 700 - Vio Marketing Agency
STE 800 - Downtown Vetriver Neighbourhood Association