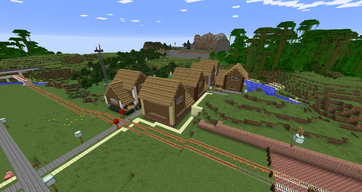 Riverbend Commons is a neighbourhood in the City of Commack. It is the newest neighbourhood to Commack, as was created by Totche Homes, Inc. with a single home layout for mass production for cheaper homes.
The entire neighbourhood of Riverbend Commons is owned by Totche Homes, Inc. A single home platform is used for all the houses built in the neighbourhood, this is more cost effective and makes homes cheaper to build and then sell. It does however make the neighbourhood not as unique as the others draws criticism from this platform. More homesites are still planned and underway for the neighbourhood.
Ad blocker interference detected!
Wikia is a free-to-use site that makes money from advertising. We have a modified experience for viewers using ad blockers

Wikia is not accessible if you've made further modifications. Remove the custom ad blocker rule(s) and the page will load as expected.