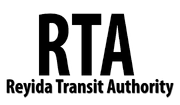 The
Reyida Transit Authority (RTA)
is the transportation management group behind the transit network in the District of Reyida. It manages the roadway network and the RTA Subway system there. The RTA also manages the Reyida Department of Transportation as a division of RTA.
The Reyida Transit Authority was first established as the "Centura Subway". The subway was constructed from the "Spawn Island" just south of Downtown Centura right to downtown Centura. It was then expanded to another station in Woodcrest.
Shortly after this subway system expanded further out of the City of Centra, and created other stops in further villages. The Helvalon Station was created next, and following that was the Addison Station.
The RTA then later look charge of all transportation networks in the Reyida District, having a division for the Reyida Department of Transportation, maintaining road networks.
Subway Stations
Edit
Spawn Island
Centura Central
Woodcrest
Helvalon
Addison
Expansion
Edit
There has been discussion from the RTA about expanding the current subway network, as the subway system does not even cover the Village of Adrian yet. RTA has announced plans for an Adrian line, but have no ETA of completion of this.
Other talk have sparked up when discussion of a subway network in the nearby City of Vetriver. If constructed the RTA was negotiate deals to have a line run into the Senja District and connect up with Vetriver.
System Map
Edit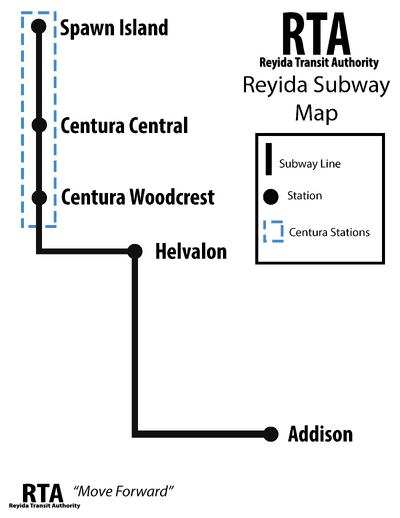 Ad blocker interference detected!
Wikia is a free-to-use site that makes money from advertising. We have a modified experience for viewers using ad blockers

Wikia is not accessible if you've made further modifications. Remove the custom ad blocker rule(s) and the page will load as expected.