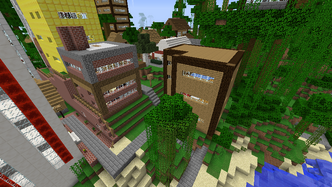 Henley Park is a neighborhood in the eastern side of the City of Centura. The area of Henley Park was once part of Centura Centura, and Hillview. It was decided on a vote to make the area known as Henley Park to better distinguish the area.
The area of Henley Park is fairly old in terms of the city's age. The area that is considered Henley Park was once part Central Centura and part Hillview. Henley Park is fairly small and has very few residence. It is home to the Tombolacko Resturaunt, and the Hauktel of Centura.
Ad blocker interference detected!
Wikia is a free-to-use site that makes money from advertising. We have a modified experience for viewers using ad blockers

Wikia is not accessible if you've made further modifications. Remove the custom ad blocker rule(s) and the page will load as expected.