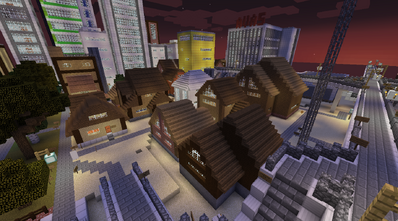 Berkley
is a neighbourhood in the
City of Vetriver
. It is the oldest neighbourhood of Vetriver, and was founded shortly after the city's population boom.
Berkley was founded shortly after Vetriver saw its population boom. Berkley is just made up of residential lots and little commerical. It features many smaller style, and a few larger homes as well. A Advant Wireless Tower is located within the neighbourhood. The only non-residential lot in Berkley is the Riverside Boathouse, despite it being called Riverside, it is located within Berkley. Berkley's borders were shorted as more space for Downtown was needed.
Ad blocker interference detected!
Wikia is a free-to-use site that makes money from advertising. We have a modified experience for viewers using ad blockers

Wikia is not accessible if you've made further modifications. Remove the custom ad blocker rule(s) and the page will load as expected.